Project Description
FLYER FOR MIXED MARTIAL ARTS GYM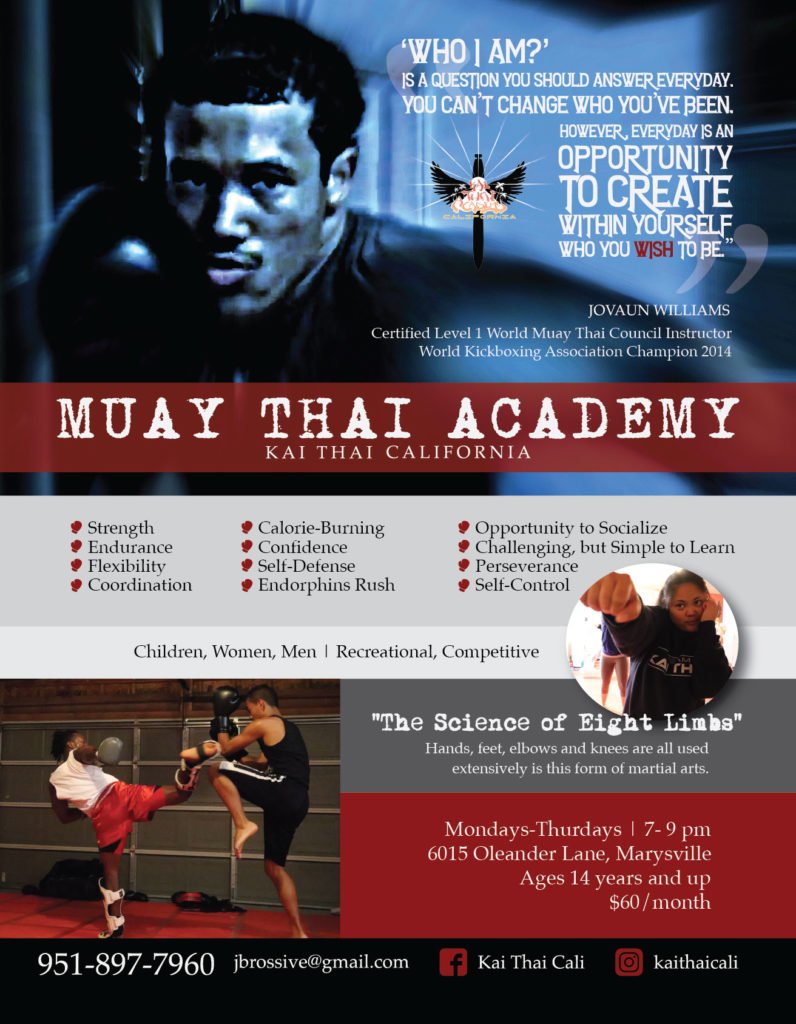 FLYER FOR MIXED MARTIAL ARTS GYM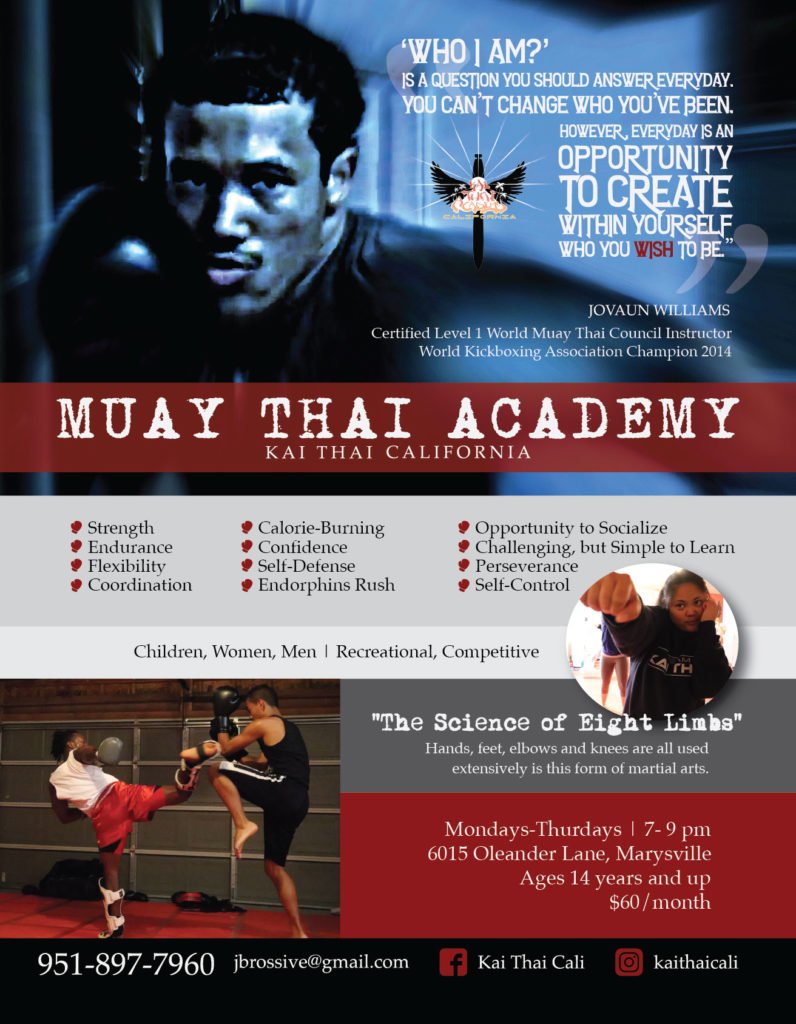 CHALLENGE:
Design a flyer for a start-up gym. The flyer would need to reflect the ferocity of its founder, Muay Thai champ Jouvan Williams, while appealing to fitness buffs and first-time fighters. And do it all on a budget of zero.
STRATEGY:
Informal photo-shoot. "Come at me," I said. And he did. Sparring with me and my iPhone.
PhotoShop editing.
OUTCOMES:
Enhancement of the brand.
Got the word to the community.