Project Description
STRATEGIC WEB DESIGN FOR PYSCHOTHERAPIST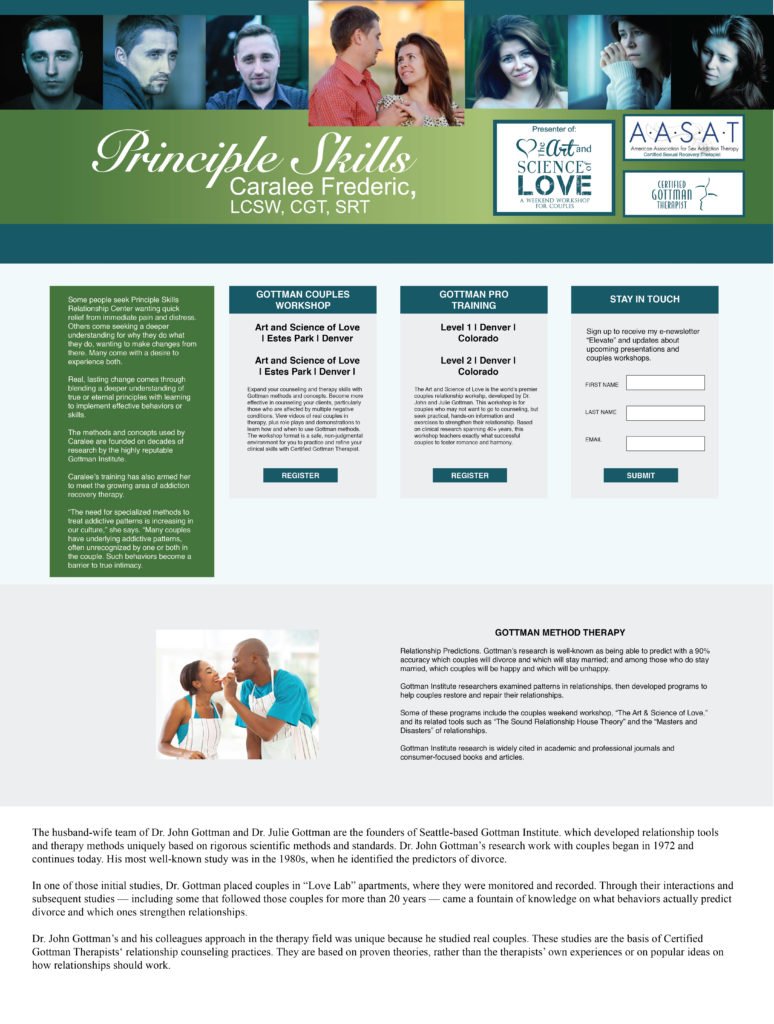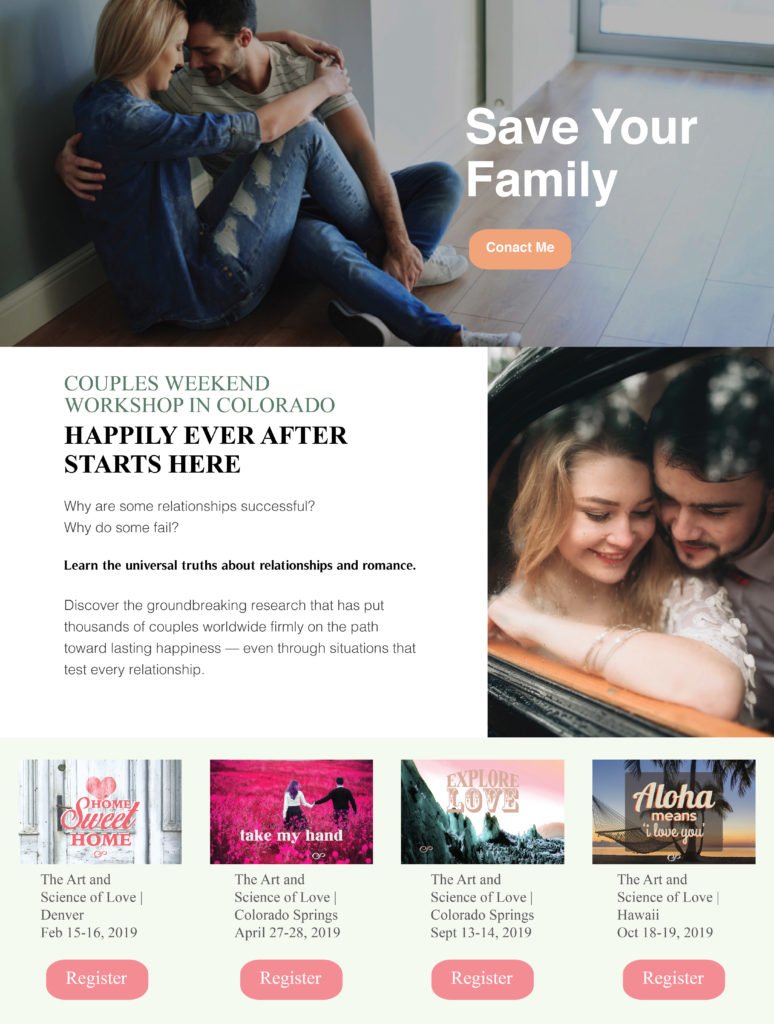 STRATEGIC WEB DESIGN FOR THERAPIST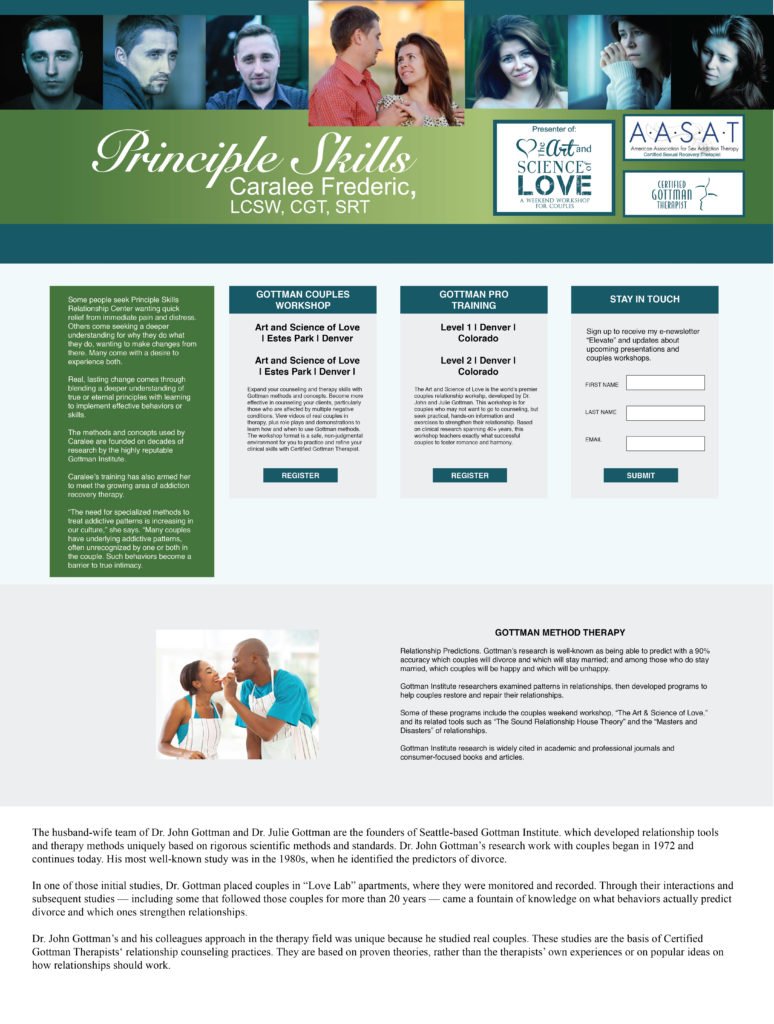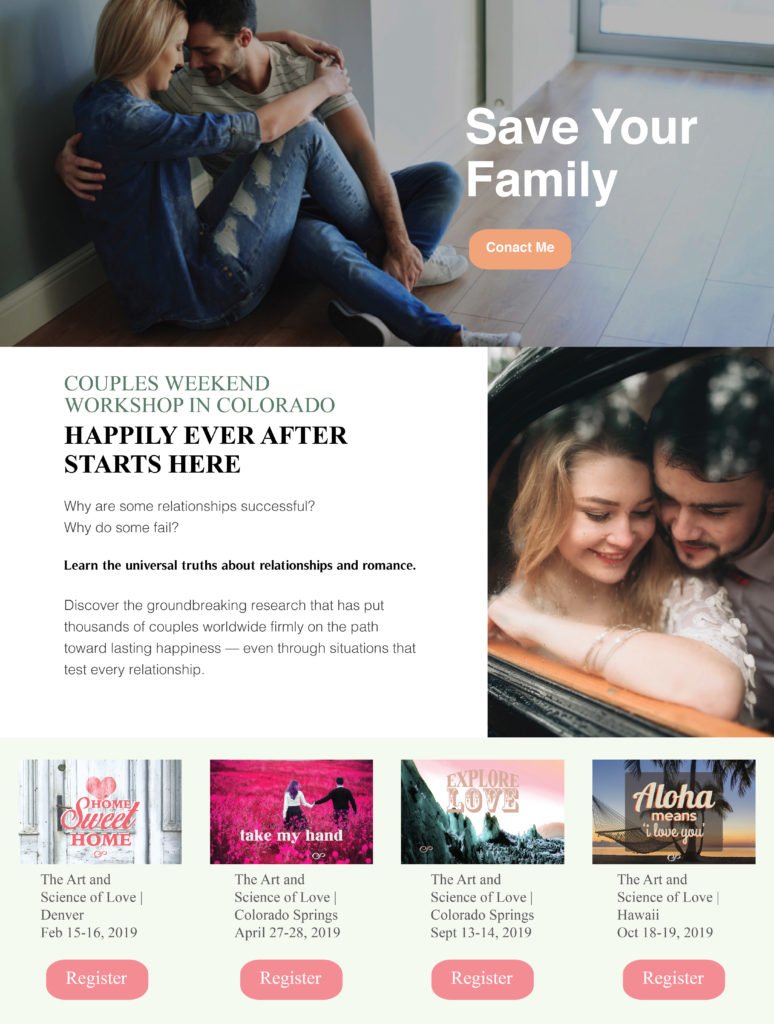 CHALLENGE:
Design and develop strategic website for a marriage counselor who wanted to expand her practice by offering couples weekend workshop.
STRATEGY:
Initial SEO work.
Long-term Google Ads campaigns, Facebook lead generation campaigns, email marketing.
Continuous analyses and optimization.
OUTCOMES:
Workshops, priced at $699-$999 per couple, are regularly sold out.
Expansion of services to continuing education trainings for professionals.
Workshops offered in multi-states.
Moved to larger office.
Hiring other therapists for marriage counseling sessions.